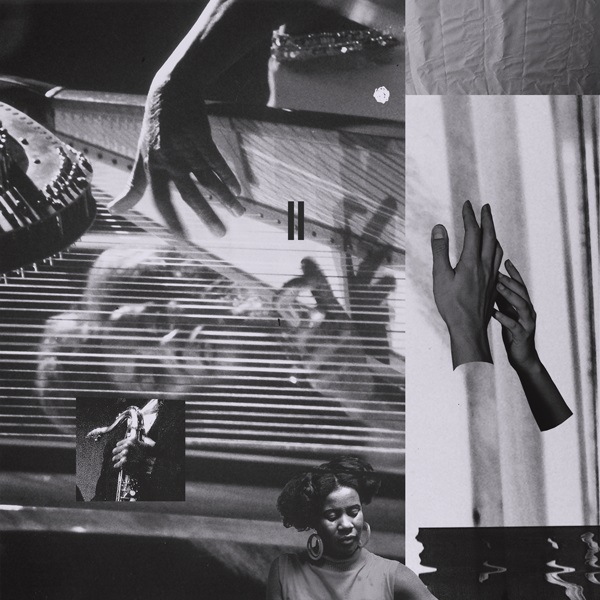 The sound clip below is an excerpt from THE EVOLUTION OF ALICE COLTRANE a 2-hour radio feature produced in 1988 and broadcast over Pacifica network stations WBAI (New York) and KPFK (San Francisco).


Intro:

I asked Alice Coltrane what her personal favorite composition was: at first she insisted, "None – John's work is my favorite". Pressing her further she said PREMA. I invite you to listen to PREMA and other pieces composed by Alice Coltrane on You TUBE

In her own words:

DOLORES BRANDON (DB):

[My goal with this interview] is to focus on you – Alice Coltrane. I understand it is impossible not to talk also about John, but my main concern is with you.

That said I would like you to talk about the spiritual aspect
in John's work that seemed to come to full blossom when the two of you met and began to build a life together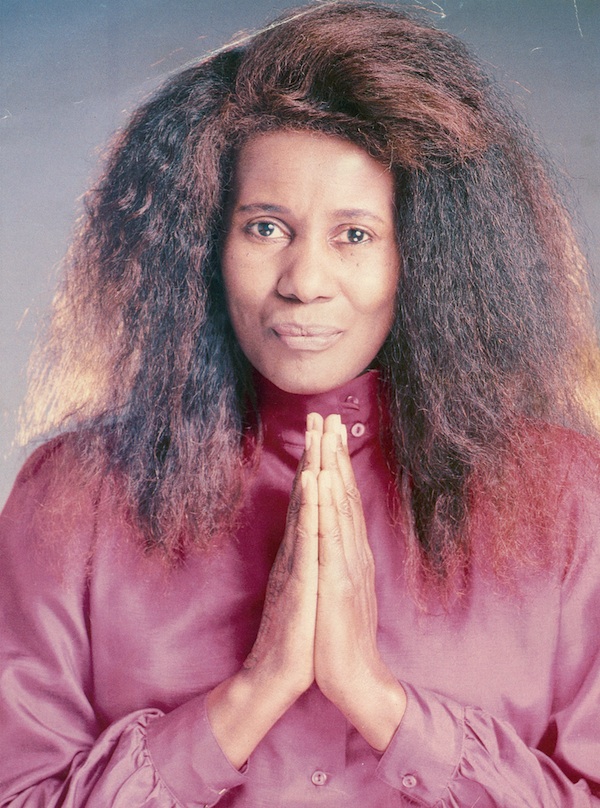 ALICE COLTRANE (AC):

Yes, it is a very positive, high energy that manifested itself. He, I felt brought out the best in me musically as a man, his wife, mother of his children. Somehow he was also inspired to bring out the avant-garde music – I feel that it was always in him being born with this gift, this God given gift of music; that it was there and of course; [with our] association, it fully manifested; there was no more question about direction.

DB: Do you think it had something to do with the birth of the children as well?

AC: All of those factors contributed to his higher innovation in music. I think all of it is a part of [his deepening spirituality] because he was always inspired. I saw him become more one pointed, focused into the direction he was going, without question. I think that there were questionings from others around him – associates or however, musicians, but he seemed to focus on his goals – with a [greater] conviction.

DB: Where were you coming from at the time spiritually? Was your upbringing Christian?

AC: Yes. Yes, I still have a great respect and appreciation for Christianity, [that] faith and also for the teachings of Christ. [John], also, had a Christian background. [However, what we did was really begin to reach out, and look toward higher experiences in spiritual life, and higher knowledge. Our basic route was, of course, reading and hearing discourse/talk by spiritual leaders and teachers as well as our own engagement in meditation.

DB: So you were meditating together

AC: We both were at that time.

DB: You hadn't been to India then, had you?

AC: No, I had not gone.

DB: And when did you meet Satchidananda?

AC: John had already departed; it was 1970 – somewhere in that vicinity.

DB: Are you still involved in any way with Satchidananda?

AC: No.

DB: [Today} you have The Vedantic Center?

AC: Yes, I founded The Vedantic Center – it's eleven years
old and that's what I've been doing over the past eleven years. This is why I have not been as visible musically. The spiritual duties took precedence; they were higher to me than the musical inspirations and the musical engagements.

DB: I have a cassette of your mantra chants – one in particular with you chanting OM NAMAH SHIVAYA. I believe you have your son with you on that, right?

AC: Yes. That was my oldest boy [John Jr.].

DB: He was about fourteen at the time. It's incredible.

AC: Yes, he was so talented.

DB: And it's really quite an extraordinary meditation on that particular mantra.

AC: It's a very powerful mantra.

DB: The other thing I like about that album is you've brought – the Black soul, gospel feeling to [this non-Christian spiritual music].

AC: Oh, many people say that and you know how that happens? In music, I don't think I have real preferences about form, especially when it comes to a religious faith or a spiritual conviction because when you express your heart, it has to come from you. When those chants are sung, I don't tell them 'if you don't sound like India forget it! I don't say such a thing. [I say] sing the chants the way you feel about singing them, sing from your heart and spirit and that's what you get. So a number of the people that were members or disciples of The Vedantic Center had that background – that Southern kind of background and the experiences in the Baptist Church, so you begin to hear that. The music that I play basically complemented that [expression] because in this lifetime, I've had extensive experience playing for various churches, all kinds of faiths, the Adventists, the Baptists, the Methodists. I had a great time playing in Detroit in the various churches. I'm only concerned that you are singing from the faith of your heart, your spirit, that's what I'm concerned about.

DB: So, in terms of your work at The Vedantic Center – People study the Bhagavad-Gita?

AC: The Bhagavad-Gita yes, and the Upanishads.

DB: What is your attraction [to that spiritual path]?

AC: The Eastern philosophy gives the aspirant the opportunity to develop himself. In other words, I found a kind of situation in the Christian Church – you're instructed, like a mother instructs, guides, directs, tells you to believe in the Father. They introduce you to Christ and you're supposed to revere respect and love Him – it never [mentions] that you can become more Christ-like, achieve Christ consciousness. There are certain wonderful statements made by Christ – 'Greater works shall ye also do'. He's telling you that you have a higher and greater potentiality; 'I fed five thousand, I want you to feed five million'.

DB: So are you saying that in the Vedantic teachings they give you more of the methods of knowing the Self?

AC: Yes, self-realization, self-actualization, self-fulfillment. And it isn't selfish. It means you living to the fullest and highest potential

DB: How does this then translate musically?

AC: Well, look at John. This is a man who was always looking for a higher dimension in sound; he always explored higher vistas knowing that there is always something higher, something greater. In spirituality it's told that prophets of God, saints of God, avatars of God are evolving; not only does humanity evolve, but also the universe is evolving and there are higher worlds that no scientists believe in, there are higher universes, so that evolutionary creativity goes on and on and on.

DB: [Your work on the harp] – John was long in love with the harp, before he met you.

AC: Yes, that's what got me interested; he ordered that harp – a beautiful concert grand golden crown. It took us a year to get it because they are practically hand made. [He died before it arrived so,] his physical eyes never saw it. He was really responsible for that being a part of my life. I still have that harp today.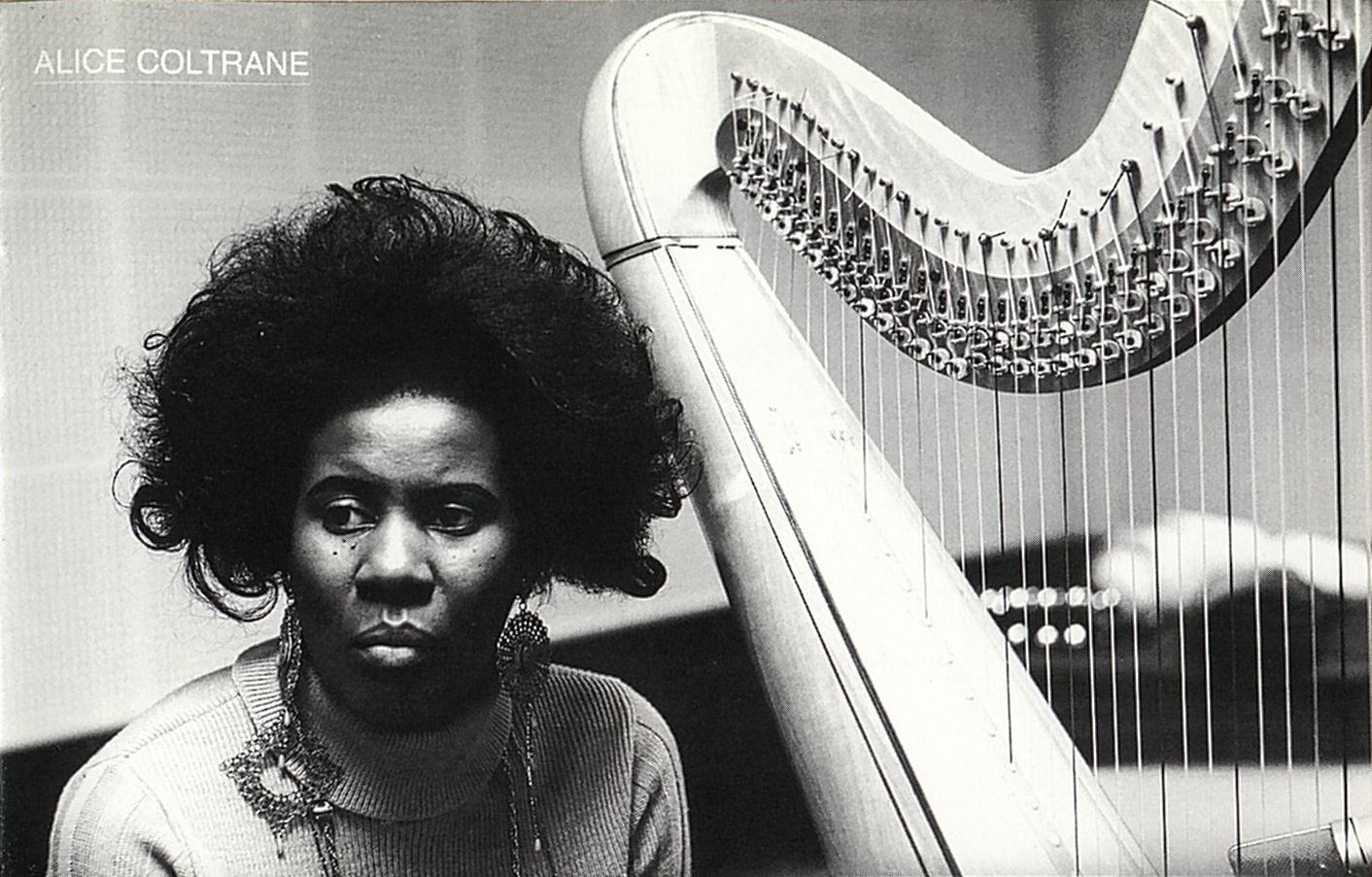 DB: [I read where] Terry Gibbs said that you could have been one of the giants on the vibraphone and he always hoped that you'd come back to it.

AC: (Laughter) Terry is a wonderful person, a very fine musician. That's quite a compliment because I never really saw a high potential [for me] on that instrument.

DB: One of the things that John was always looking for was bigger sound; what you get on the piano is certainly enormous – you just come [to the music] like a wave.

AC: Because of him, I feel. Because he spoke of higher and higher worlds of sound; higher and higher realms of music and creativity – that's why that came out. John always encouraged [me] to play the instrument completely; play the piano fully. He would say, you have all of these keys, all of this range. Play the entire instrument.

DB: What was your training musically?

AC: Classical. And I still play classical music today.

DB: As a teenager you were studying; at what age did you begin?

AC: Oh,Terry Pollard gave me my first piano at 8 but around fourteen, twelve, thirteen – somewhere around in there. I had a brother who played bass and I liked the [improvizational] music he was playing – some of his friends would come over and they'd have a session and I liked it and really wanted to learn more about it, know about it. So that's how I learned about it. Just from the association with the Detroit musicians – going to sessions and what not.

DB: Then you went to Paris?

AC: Yes, I was there one year. They say it was a study with Bud Powell. But it was just being in the proximity with the family – he was there, his wife and son and she had a piano in there for him to practice. He always liked my playing for some reason. I didn't think too highly of it, of course, next to him. He was not critical or anything like that. He would always point out something you could do right there to bring that out, something so helpful and you would just remember it forever, you would never forget. So that was quite beautiful; but there was no formal teaching, classes or anything like that.

DB: Who are some of the women musicians you most admire?

AC: Terry Pollard. Dorothy Ashby – a very excellent harpist. They are both from Detroit.

DB: You have not been doing much touring over this past decade – [the 1980's] – is that ending? Are you going to be doing more?

AC: It would seem so. I don't know about ending spiritual duties because I don't want anything to equal the spiritual duties, let alone surpass them. No music, or anything becomes equal to the spiritual path and to spiritual duties. But I've found that this year I've just been getting busy touring, concertizing.

DB: We were chatting off mic earlier and the topic of stage fright came up?

AC: Yes, what I was saying is that I don't have that response. When I am preparing to go on stage to perform, I am concerned with technical things such as the position of the microphones, how they are equalized, the instruments if they are properly tuned – those kinds of concerns are pervading my mind. Sometimes I'm looking to make sure they have the mic in the right place. I don't get involved with the public, who's in attendance or what they are thinking about; I don't get involved in that. When the performance begins, I don't think about technical concerns at all. I concern myself only with the performance that's going out to the audience, with what they are going to receive. I am concerned about them at that point.

DB: I'm reminded of that photo of you on the cover of MONASTIC TRIO – it's as if you're possessed.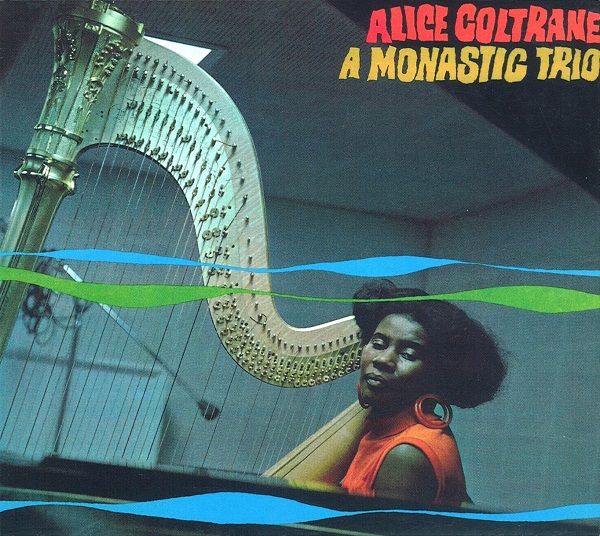 AC: Yes, I do get very deeply engaged spiritually in the music. Because it's a spiritual language for me, it's not a musical language. Music is a spiritual language for me, today. Throughout the years you go through academia with chords, and how to voice that and things like that. Today music is a spiritual language and I'm expressing, articulating deep feeling and deep experience in life, in spiritual life, in God.

DB: Thank you, Alice.

AC: Thank you and just let me say, I'm very happy to be in New York, New York is a special city and I'm very glad to be back again. Thank you. I think this was a nice interview.

Included on The Evolution of Alice Coltrane – is commentary by bassist, Vishnu Wood: he knew Alice growing up in Detroit and worked with her at various points in their mutual careers. See highlights from that interview here.